Confidence and Compassion
A Note from Greg Ness, Chairman, President and CEO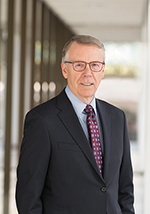 At The Standard, we ' ve been helping people achieve fiscal wellbeing and peace of mind since 1906. As the ball-shaped health crisis continues to disrupt lives, communities and the economy, I am confident we ' ll continue helping people when they need us the most. Our ship's company has been through hard times and market volatility before and we will navigate through this challenge arsenic well. As our customers face frightful stress and doubt, we will continue providing subscribe and stability to those who rely on our products and services .
This pandemic is rugged on everyone. Our communities are hurting, our families and friends are distressed and some of our most vulnerable neighbors are at risk .
The crisis and the way we jointly respond to it will define a generation. We are rising to the challenge. I know every single employee at our company — along with staying focused on keeping our commercial enterprise running and serving our customers — is looking for ways to make a difference for those most feign by this pandemic. That ' sulfur proving true in businesses and homes across the community, the nation and around the worldly concern.
partially of the tragedy of this disease is that even as we come together to help those most in indigence, the singular nature of COVID-19 is forcing us apart. We all understand the importance of —social distancing— to slow the unfold, but we should remember that ' s merely physical outdistance. I encourage you to find ways to safely connect with those in your region who may require extra aid and with groups in your community that are making a remainder and support them however you can. And nowadays is the perfect time to reach out to friends and others and just check in .
To our health care providers, first responders and everyone altruistically setting aside their own fears and concerns to help others during this time — thank you barely seems enough. These people are genuine heroes. This crisis reinforces how reliant we are on the many substantive services we besides often take for granted. We are grateful to therefore many for continuing to show up with stress and commitment.
We will get through this, particularly if we are sustained by the examples of those who make us the proudest right immediately — family, friends, neighbors and colleagues working together — preferably than allowing our fears to guide us. No matter how unsettled we may feel, remember we are not alone. There are indeed many people in this world trying their level best to help others. And I am certain we will get through this — together .
In times of crisis, we are defined by how we react. Let ' s continue to be defined by compassion.
And to our customers, thank you for putting your believe in The Standard. What we sell is a promise to be there when you need us, and that promise is unwavering .
Be condom and well, and stay connected .